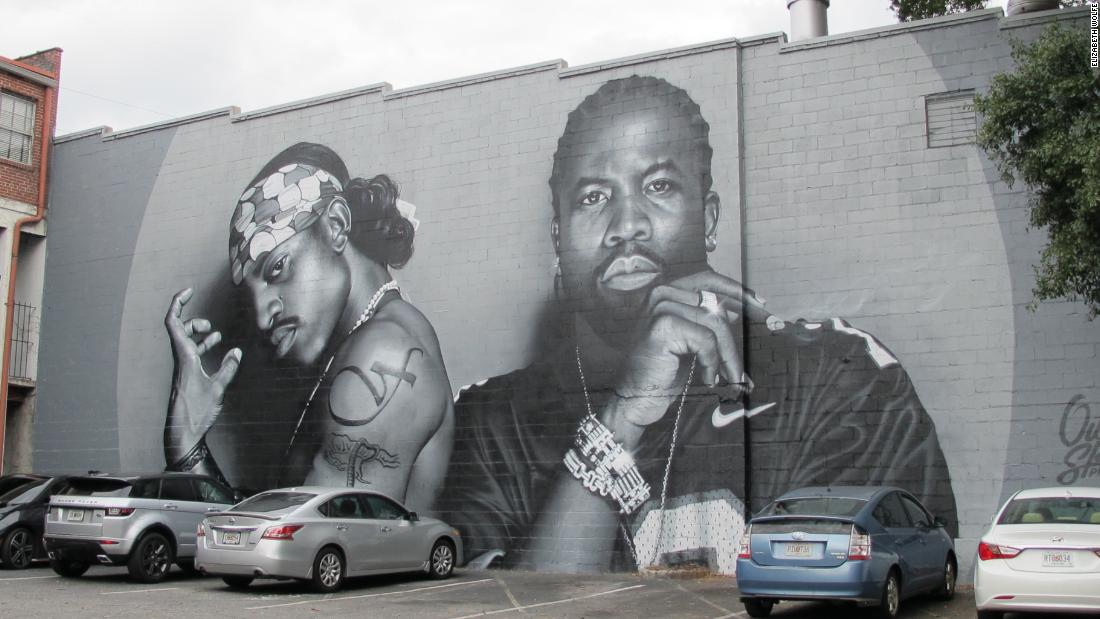 (CNN)The South has something to say -- or show, rather.
Finally, the city at the heart of southern hip-hop has been given what it deserves -- the benevolent gaze of André 3000 and Big Boi watching over it in full photorealism.
The mural, painted by an artist who goes by JEKS, presents André ...