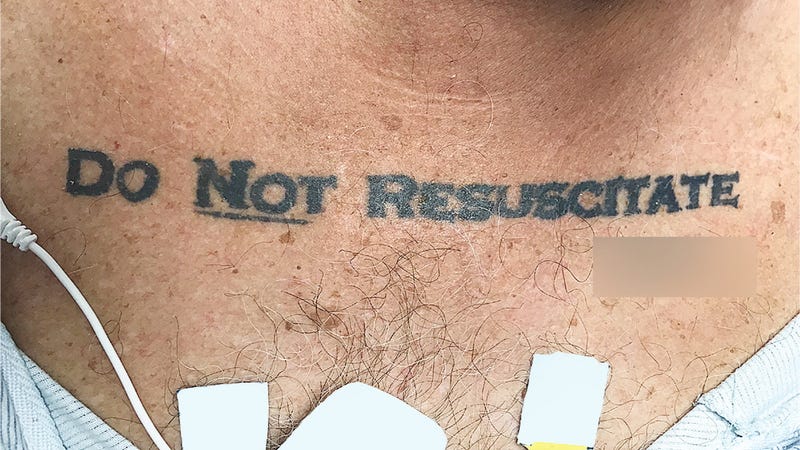 A 70-year-old man who had a "Do Not Resuscitate" tattoo on his chest recently caused a conundrum for doctors in Florida.
The individual arrived at an emergency department with no identification or family member and no immediate way to know his next of kin.
As he faced declining levels of consciousness, doctors initially decided not to honor the tattoo, physicians told The New England Journal of Medicine. They also reached out to ethics advisers.
Ethics advisers eventually recommended medical staff to honor the man's tattoo, and a do-not-resuscitate order was written.
The patient declined in health that night and, per his wishes, eventually died.
Read full story: msn.com